I'm beginning to think that Spring may never arrive in Iowa. It was here for a today and then it was gone again.
I've decided to take matters into my own hands. I think the easiest way to cheer up a room is to add fresh flowers. I made a trip to a local grocery store and picked up some lilies.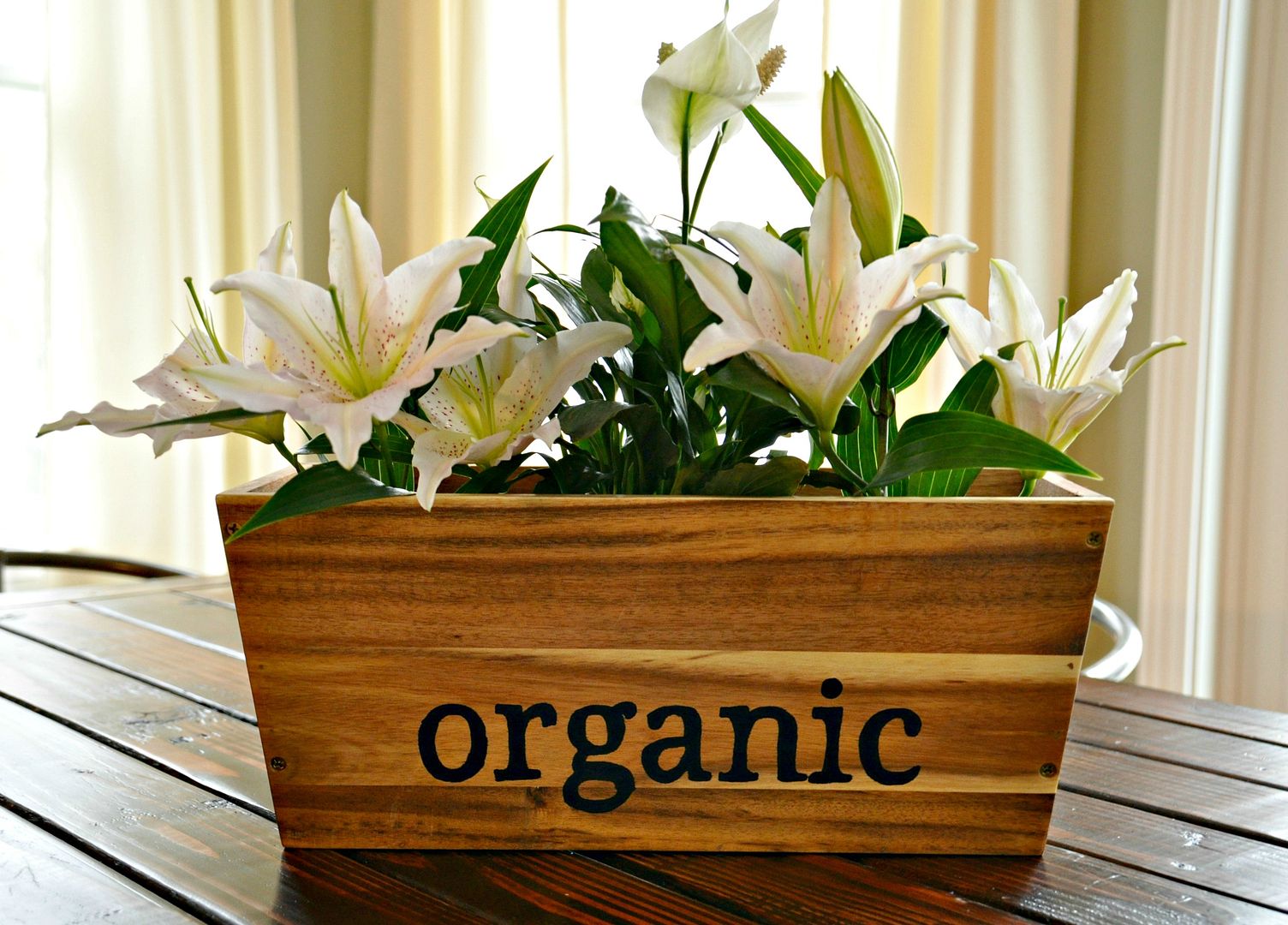 Lilies are such a charming flower. There are many varieties to choose from. Lilies are easy to find at your local grocery store, garden center or flower shop.
I whipped up this cute little arrangement that I think would make a great gift for Mother's Day, bridal showers, birthdays, yourself etc. I'm always on the lookout for inexpensive yet meaningful gifts. Lilies for the win!
To make this arrangement, I picked up a planter box and some paint markers.
I picked out a word that I thought would look great on the window box. You could use a monograph, name, special phrase, special date, etc.
I placed the print on top of a piece of carbon paper and traced the word onto the window box.
I then used a paint pen to trace and fill in the letters.
I was pleasantly surprised with the paint pens. They were super easy to use. If you can trace, you can use a paint pen. I do recommend practicing on a piece of scrap wood to get used to the amount of pressure needed. You don't want to push too hard or the paint will run.
I placed a potted Peace Lily in the center. I then placed cut Stargazer Lilies into a Mason jar on each side. Easy peasy.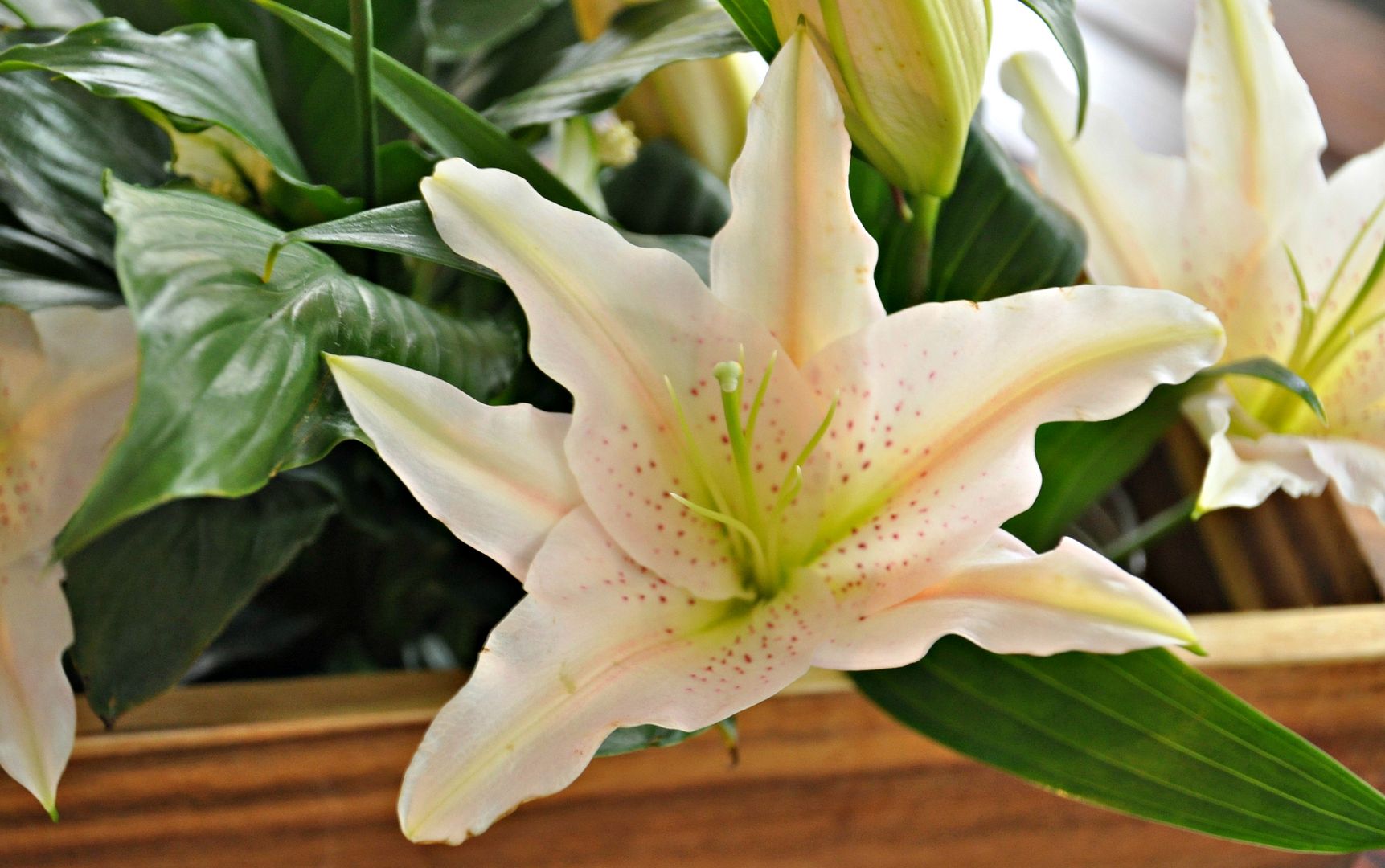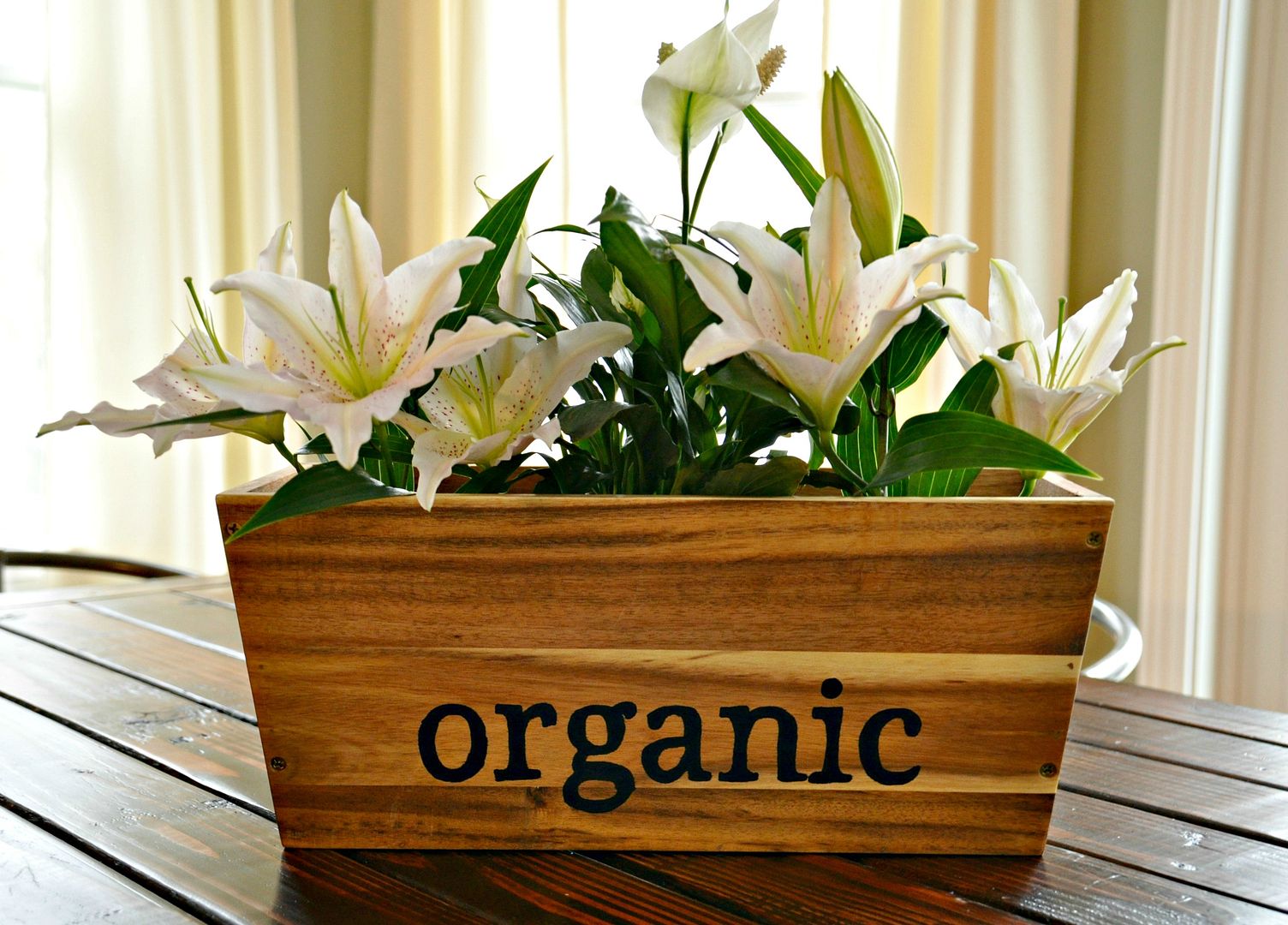 There you have it. An easy, inexpensive gift for someone special. Like yourself.