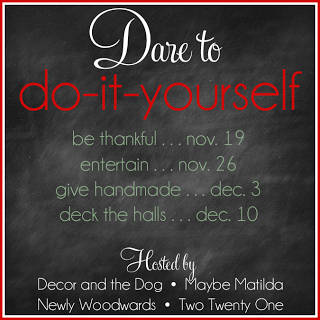 Well, you still have time. I am just here today to share my project with you as encouragement for you to complete yours. Let's do this thing!
The first "dare" is to "be thankful". This project can be anything that reminds you to be grateful during this season of thanks. You can do this.
I channeled my inner Onion Grove Mercantile and painted a "Thanks is For Giving" sign. Nate hung the sign by the front door. Bam. Thankfulness in your face.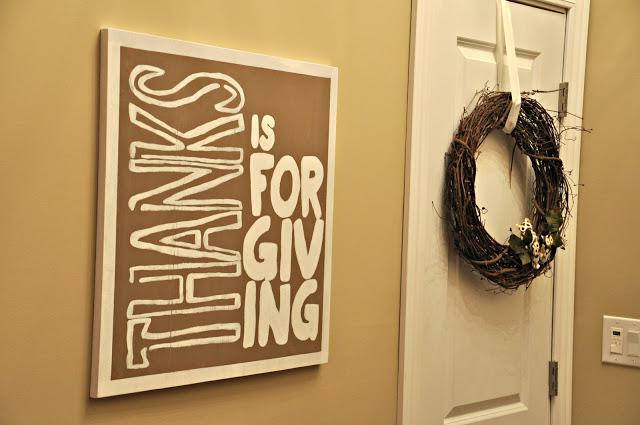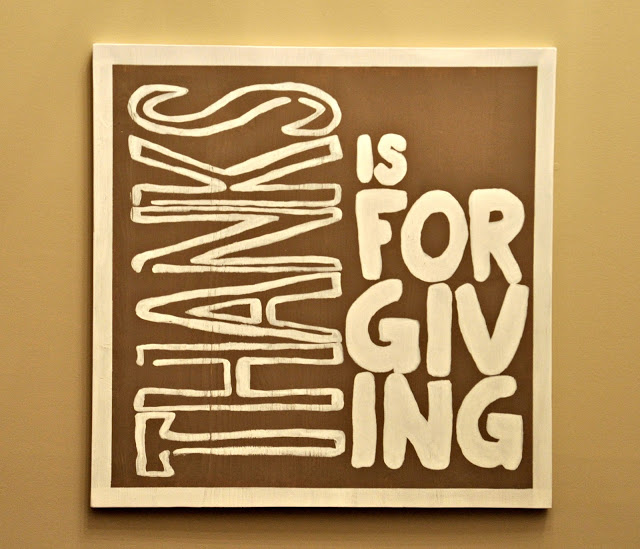 I really like sign painting. It's surprisingly relaxing. I also like the recent time change and having to take all of my blog photos in the dark like a loser blogger that has a day job. A day job that I am thankful for. See, look at that sign reminding me of all that is good in my life.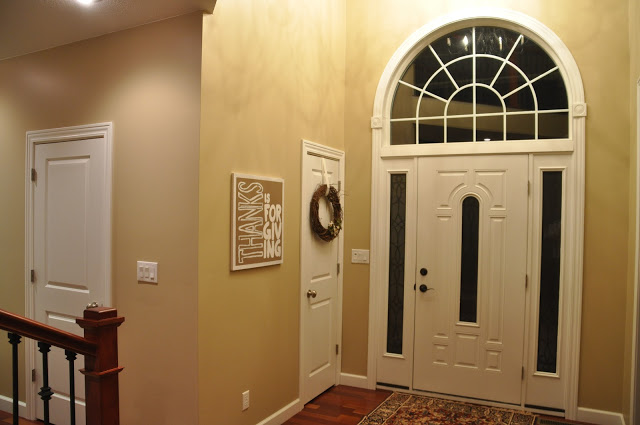 I'm going to make up for the night photos with free "Thanks is For Giving" prints for all of you!
The prints are 8×10.
Click the link below the prints to download.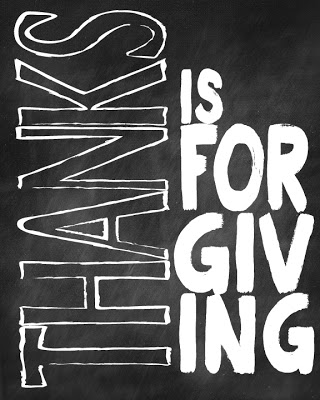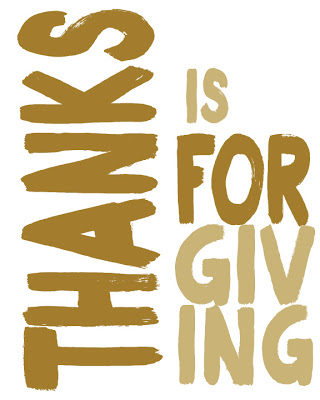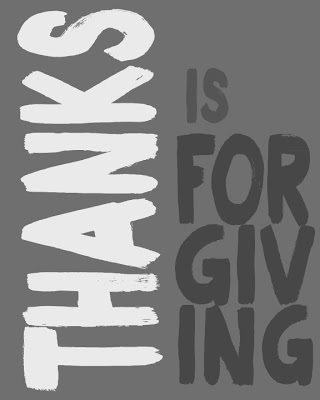 Download here
Need additional "be thankful" inspiration?
Check out the projects by the Dare to DIY co-hosts: Maybe Matilda NewlyWoodwards and Two Twenty One
Don't forget to link up your "be thankful" projects right here on Monday, November 19th at 8am Central. I can't wait to check out everyone's DIY goodness!
Do you dare to be thankful?